Welcome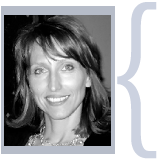 Gea Sarin
General Manager
Message
Thank you for visiting the Laubia Group Website.
Our vision is simply as stated: "To turn knowledge into value for the benefit of our clients, people and the capital markets." We take the needs of each of these groups very seriously....
Latest News
Worldwide Members
More information about Worldwide Members are available only to Laubia's Member Firms.
If you have any questions please contact us
Business Sectors
Laubia Group is rapidly becoming one of the leaders in global business and financial advisory services, with correspondents and offices located in 53 countries and territories around the globe.
Laubia Group focuses its strategic areas of business and financial advisory services in the following sectors:
Newsletter
Keep in touch with Laubia Group.
Register for free email updates about news, events and more.
Social