Laubia » 
Business Sectors » 
Commodity & Trading

Efficient, competitive and complete service
Laubia Group offers unique Advisory Services in the Global Trading of Commodities. Laubia Group is actively engaged in the physical Sourcing and Marketing of Commodities on a Global Basis. Management & Members of Laubia Groups' Commodity & Trading Team have travelled extensively throughout Europe, the Balkans, the Former Yugoslavia, Russia, the Former Soviet Union, Middle East, Asia, West Africa, South Africa, South America and the U.S.A. to meet with Governments, Defense Contractors, Energy Ministers, Ministers of Finance, Petrochemical Companies, Manufacturers, Growers, Producers, Mine Owners, etc. Laubia Group has successfully negotiated contracts for the supply and demand of a diverse range of Commodities and has secured links with Trade Desks.
Laubia Group is able to source to Order or secure Purchasers for Commodities on behalf of Owners/Manufacturers. In the Majority of transactions Laubia Group will be the Principal Advisor and Negotiator. The Laubia Group's Commodity & Trading Team are focused on our Clients Customer-service requirements and the need to conclude each and every transaction successful within a realistic time-frame.
We have excellent relationships with a large number of Financial Institutions Lending Departments and Branches. Laubia Group can assist clients in the preparation of documentation needed to secure the funding for these types of transactions. Laubia Group specializes in asset backed borrowing and letters of credit. 
Laubia Group will only initiate transactions with proven principals. Product Owners and Perspective Purchasers are required to pre-register with Laubia Group. Complete and Confidential Due Diligence on all perspective Clients is Mandatory prior to entering into any transaction. By adopting these strict measures of control Laubia Group is able to provide an efficient, competitive and complete service, which ensures success in every transaction.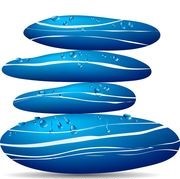 This service is provided by Bluestone & Partners Advisory, a member company of Laubia Group

Financial Advisory Services
All the necessary skills and expertise to serve all aspects of Client's Financial Transactions.

Corporate Services
A worldwide network with one single point of contact

Globalization
On-the-ground knowledge, expertise and local support in over 52 Countries around Globe.

Legal & Tax
Manageing clients tax obligations responsibly and proactively can make a critical difference.

Commodity & Trading
Offering unique Advisory Services in the Global Trading of Commodities.
« Here you are »

People & Change
Great support to Companies for Organization design, Compensation & Benefit, Welfare optimization and unique Career Transition Counseling